"If you can push through that feeling of being scared, that feeling of taking a risk, really amazing things can happen." — Marissa Mayer, president & CEO of Yahoo!
Its been way too long since I've written once of these! Mr Fire and I took a break from each way sniping during the break away from the blog. I think we just needed some time to reach our "Aha" moment around releasing that no matter how much we reduce our foodbill or our general expenses that we will NEVER GET TO FIRE unless we make extra money on top of what he makes from his day job.
Starting each way sniping was a no brainier really. We have already paid for our oddsmonkey subscription so we might as well use it plus we have been closely following a few other bloggers who have been making a killing! Got to spend money to make money right?
Mr Fire has simplified the each way matcher spreadsheet completely. No more time taken tracking the ins and outs of every horse and every result. We focus solely now on how much we have in each bookie and our respective accounts. I track how many horses I bet on and also write any extra notes and Mr doesn't. I'm sure this isn't the tried and tested method of doing this but its working well for us and means its a lot easier for Mr Fire to do this whilst doing the day job.
My results.
I started my each way sniping late in November. It hadn't even really entered my head to start it again but it makes perfect sense really. Spend an hour and make a fortune right? Well it hasn't been that simple. I started on 19th November and placed a total of 85 bets over the 11 days I Each way sniped.
Mr Fire's results
Mr Fire managed to do the majority of days in November and has been doing so well that he's upped his stakes to £5 EW whilst mine is £2.50 EW (thank goodness!)
I've spoken at length to Mr Fire about why he's making a profit and I'm not. It seems like I've missed the point a bit on judging changing odds plus we have totally different bookies so we aren't sure if that's a factor. I'll definitely be trying again this month!
Whilst I lost money, Mr Fire did make a nice little profit so it seems like the EW matcher on Oddsmoney is paying for itself practically now! there is no way we could do Each Way Sniping without it!
Don't forget if your interested in trying some Matched Betting, then I highly recommend Oddsmonkey. (affiliate link) We couldn't make any money without it! I also have a handy referral link if you would be so kind as to use it.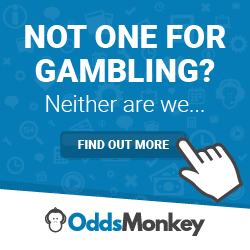 I also recommend Smarkets and with this handy little link you get a free £10 bonus!
How is your Matched Betting going? Have you tried Each Way Sniping?