A very quiet week for us Matched Betting due to half term. Mr Fire doesn't get as much time with the little one as he would like (like most dads) so its an easy decision for us to put our "side hustles" to one side and have some serious family time.
I'll just be putting the workings from the days he did as its easier than showing you multiple blank days!
30th March
Bet Type
Profit
Bookie
Exchange
£21.54
QL
-£1.83
Betfair Sportsbook
 Smarkets
Free Bet
£20.00
Betfair Sportsbook
Smarkets
QL
-£1.47
Betfair Sportsbook
Smarkets

QL

£2.82
Betfair Sportsbook
Smarkets
Reload
-£0.81
Bet 365
Smarkets
QL
-£1.67
Sky Bet
Smarkets
Free Bet
£4.50
Sky Bet
Betfair
31st March
Bet Type
Profit
Bookie
Exchange
£10.48
QL
-£0.62
Paddy Power
Smarkets
Arbing
£11.10
Sporting Bet
Smarkets
Total Matched Betting profit for the week:
I'm really proud of Mr Fire for achieving such a good profit! Sure its not in the thousands (which is what Mr Fire is aiming for) but I really would say he spends such a small amount of time on it at the moment that its amazing he's gotten so much!
So what are we planning on doing with it? Remember my whole plan for Matched Betting money? Yes were not doing any of that! We are actually going to use it to start paying down our mortgage!
Don't forget if your interested in trying some Matched Betting, then I highly recommend Oddsmonkey.  We couldn't make any money without it! I also have a handy referral link if you would be so kind as to use it.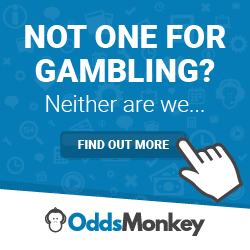 I also recommend Smarkets and with this handy little link you get a free £10 bonus!
How is your Matched Betting going?