Matched Betting seems to have evolved now in our household! Mr Fire placed a few "normal" matched bets but just a handful. Something he read over on The Fire Starter had really piqued his interest – Each Way Sniping! Now its by no means risk free but the simplicity of it seemed very appealing.
I've mentioned it a few times that Mr Fire works long hours, and his day job doesn't really allow for him to matched bet on the "side" whilst the's in work. The internet is locked down so much in the workplace now in most places that you cant even check your emails. What he liked about Each Way Sniping is he can do it on his phone and there is no laying required (you can lay if you wish to limit the losses and the oddsmonkey EW matcher does all the work for you) It means no longer do we need to stash a few grand into each exchange in order to make a few pound.
The Fire Starter explains EW sniping much better than I ever could but its basically betting on a horse to win or to place (the bookie tells you how many places they accept) You have the option of laying to limit the losses but Mr Fire is currently trying out not laying. Of course this means the horse may lose and you lose your bet but if the horse wins or places then you should be able to cover the loses that are made when the horse doesn't win or place.
This method is all based on the law of probabilities, basically on average one win should cover the cost of several losses and still yield a profit. Pretty simple right? Of course if you can't stand to see losses then you have the option of laying to limit it but Mr Fire cant do that at work.
This method of Matched Betting means you no longer need to wait for free bets or reload offers. It should also limit the gubbings (hurray for me!) since you look like a mug better who likes betting on horse racing. (No need to fear about trying to bet on that weird football team anymore!) Of course if you have a winning streak it will still raise flags.
So how does the each way sniper work?
We all know that bookies calculate their odds so they always make more money then they pay out. When it comes to them calculating paying for a "place win" they base it on a fixed function of the winning odds.
Using the law of averages, a horse should place much more than it actually wins so mathematically your horse will place or win more times than it loses.
How to make it risk free?
When you use an Each Way Matcher it will automatically calculate the amount you need to lay in order to counter act the amount lost if the horse doesn't win or place. I'm not sure what will happen if your horse doesn't run though. Mr Fire is testing out the no lay sniping and so far keeping his bets very low.
He is thinking of concentrating on the Each Way sniping for now.
Here is the normal Matched Betting for April
April Matched Betting
Bet Type
Profit
Bookie
Exchange
£2.64
Reload
£2.64
Sporting Bet
Smarkets
QL
-£1.75
Paddy Powewr
Smarkets
Free Bet
£4.08
Sky Bet
Smarkets
I don't think its too bad considering its only about 20 mins work for Mr Fire.
Don't forget if your interested in trying some Matched Betting, then I highly recommend Oddsmonkey. (affiliate link) We couldn't make any money without it! I also have a handy referral link if you would be so kind as to use it.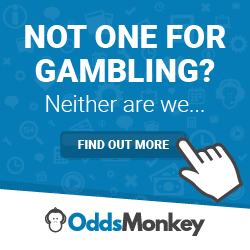 I also recommend Smarkets and with this handy little link you get a free £10 bonus!
How is your Matched Betting going?